The best recipes are always the ones that come from a friend who got it from another friend. This beef brisket is one of them.
When my friend E. told me how she did her breasts, she couldn't quite tell me where she came from. It was one of those handwritten recipes in her notebook that came from a friend who got it from another friend…but when the recipes came through like that, recommended and recommended again and again – written down in one notebook after another – we know that's good! Eventually, we tracked down the author as Shifra Klein, editor of Fleishigs Magazine.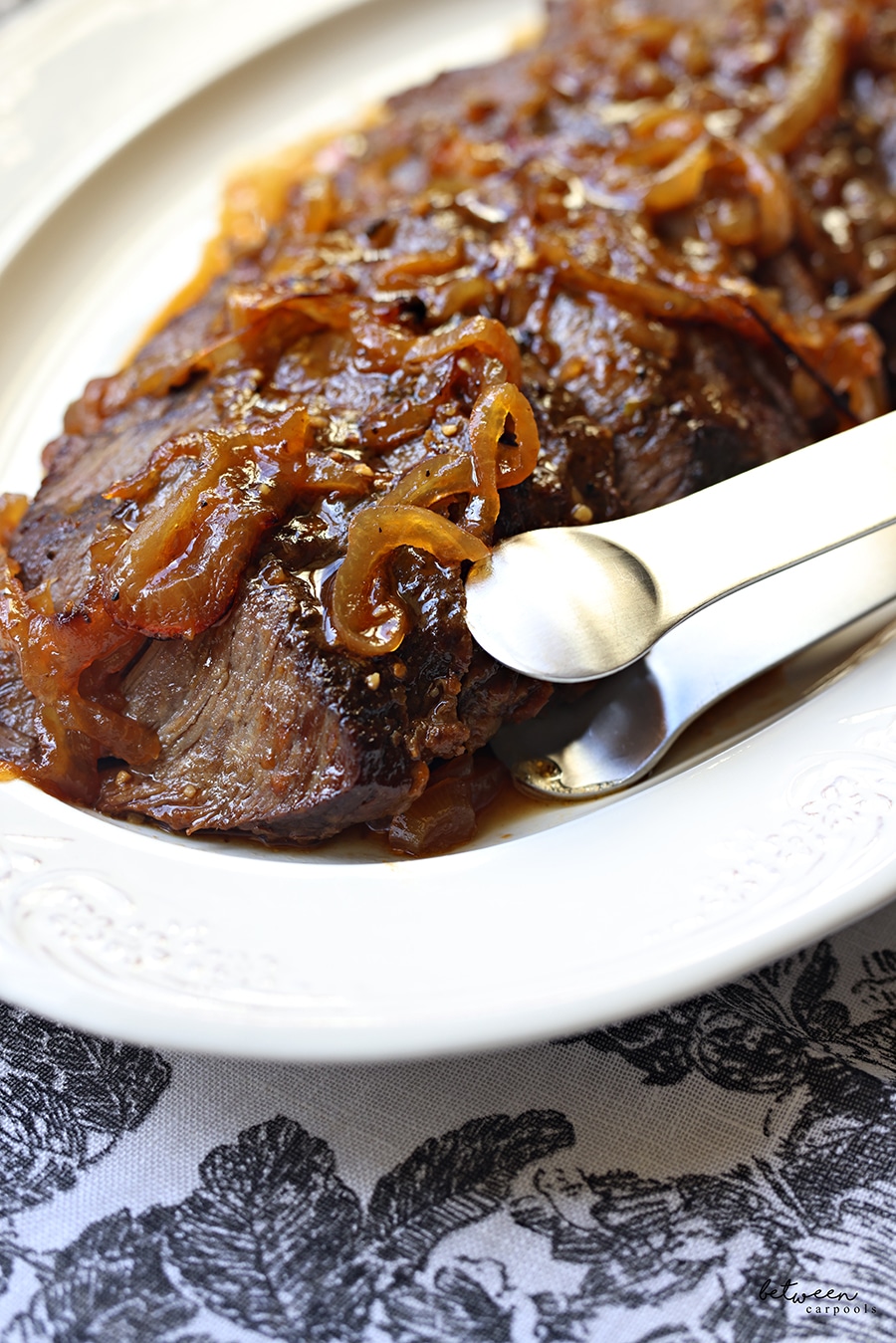 It's been proven, and that's why we're sharing it with you — so you can have this new main meat for your Purim seudah — and if you're wary of beer, don't be. You don't taste it, but it does an amazing job of tenderizing meat, just like it does in this recipe. You can also easily make this recipe with a French roast. Oe (BCP) tested it and it was fantastic.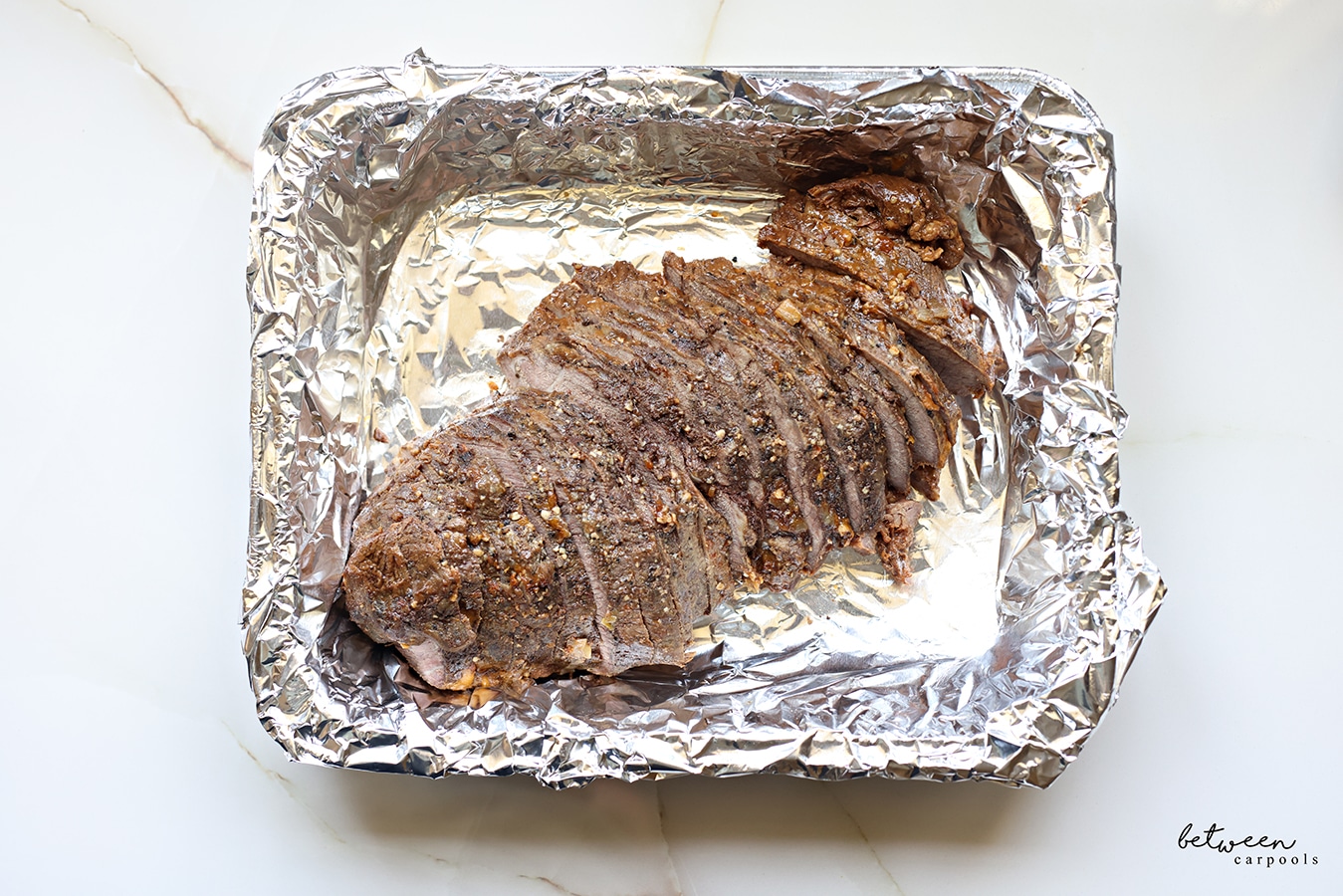 Start by rubbing Montreal Steak Seasoning onto the breast.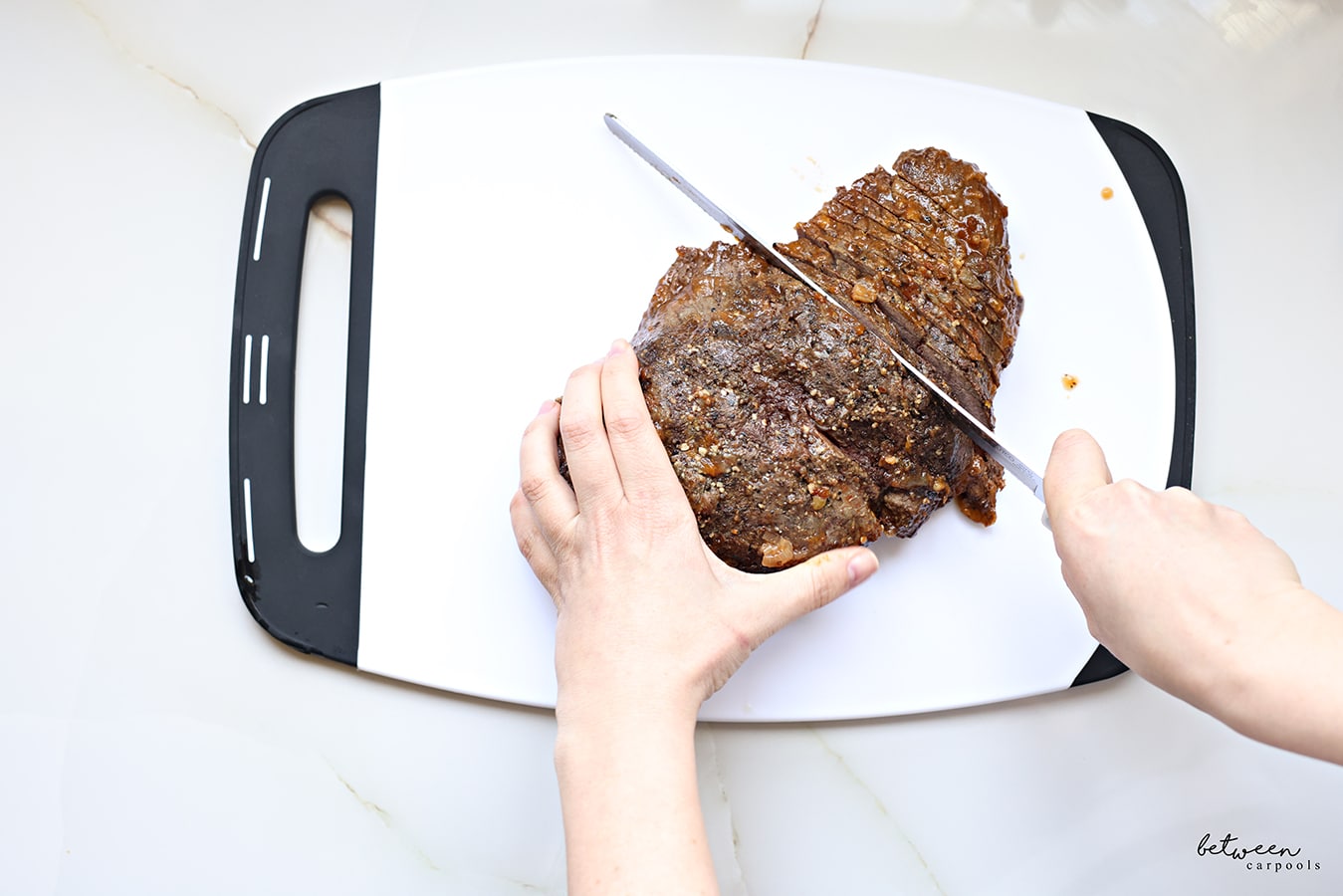 And to slice more easily, slice cold.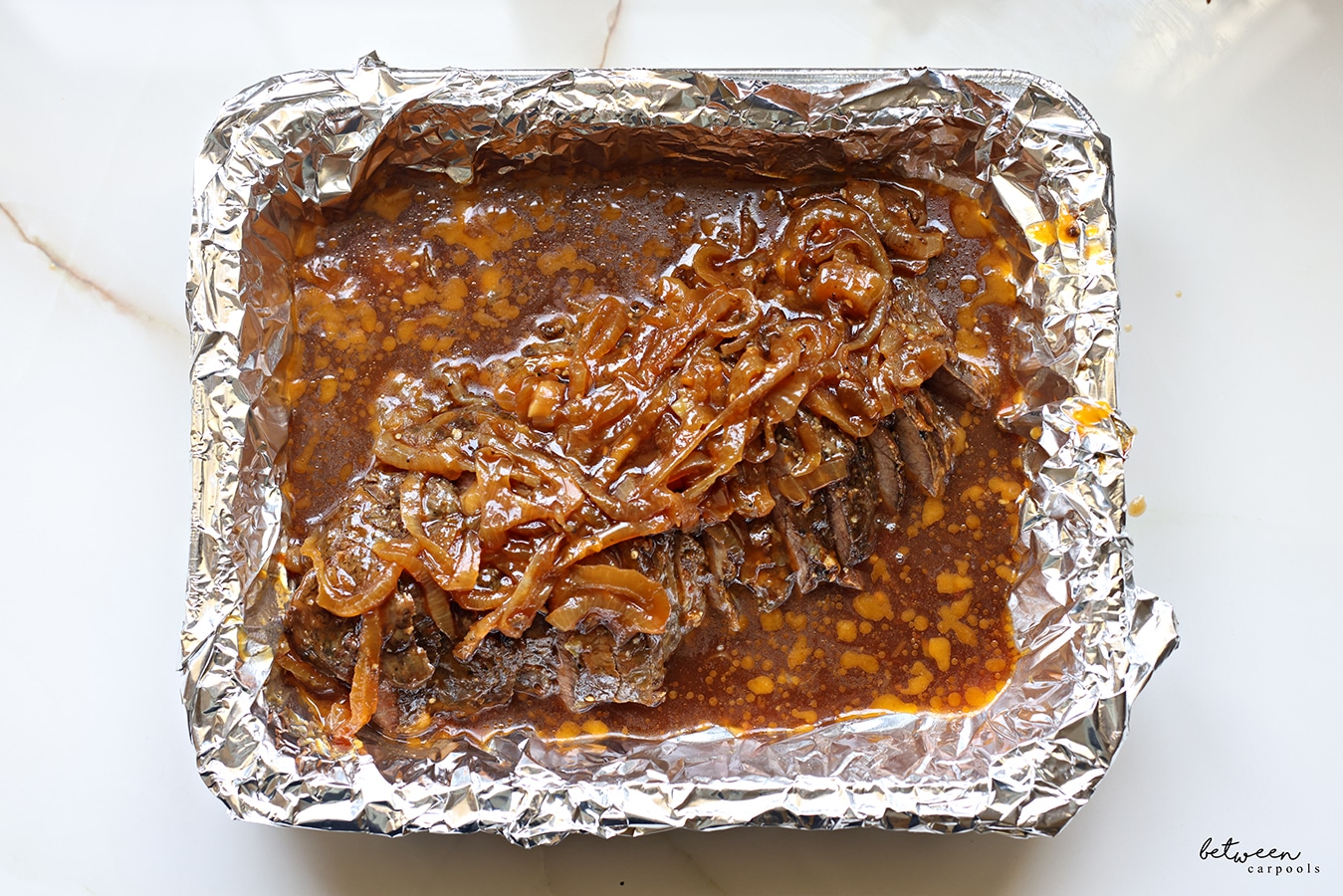 then reheat with the sauce.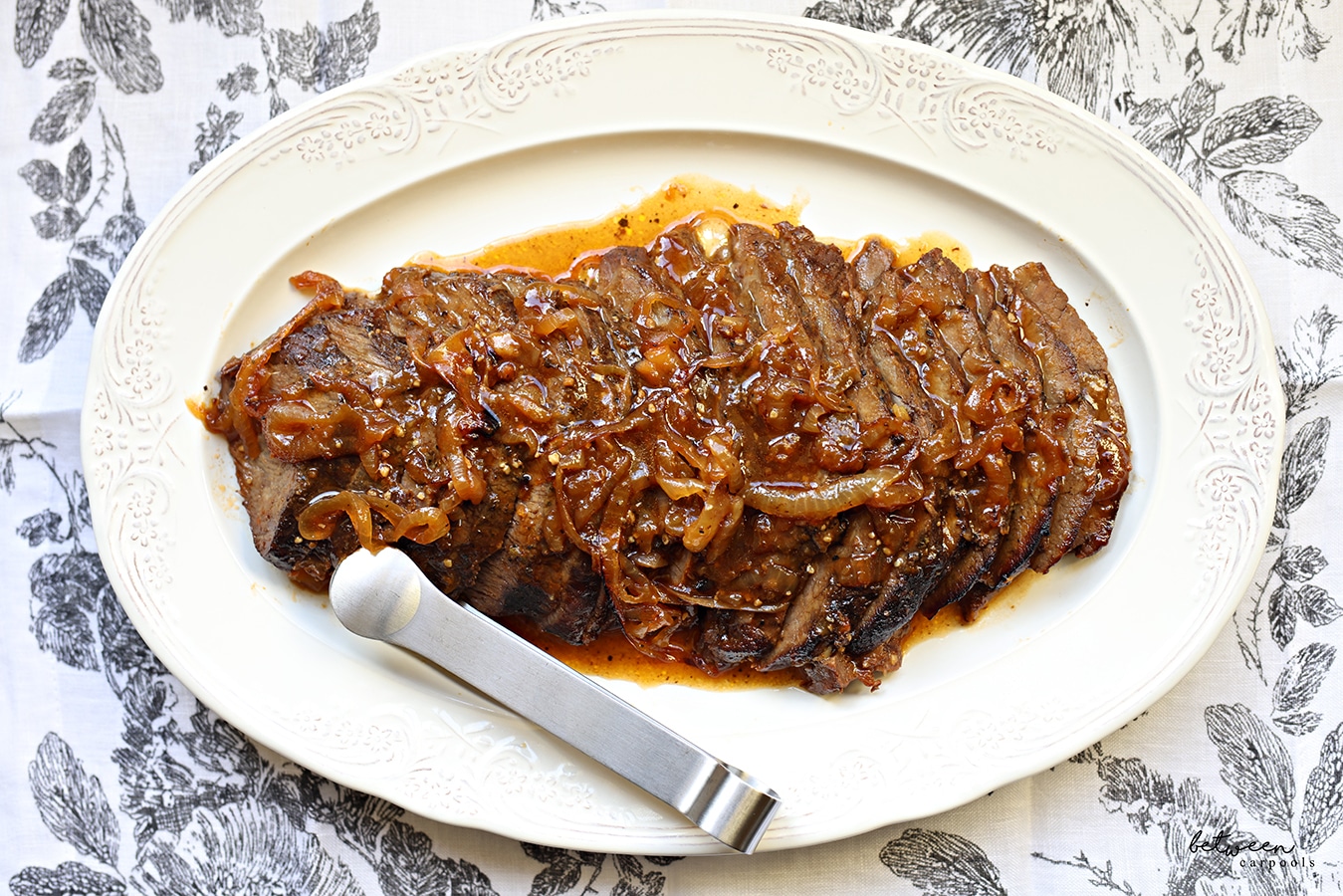 BBQ breast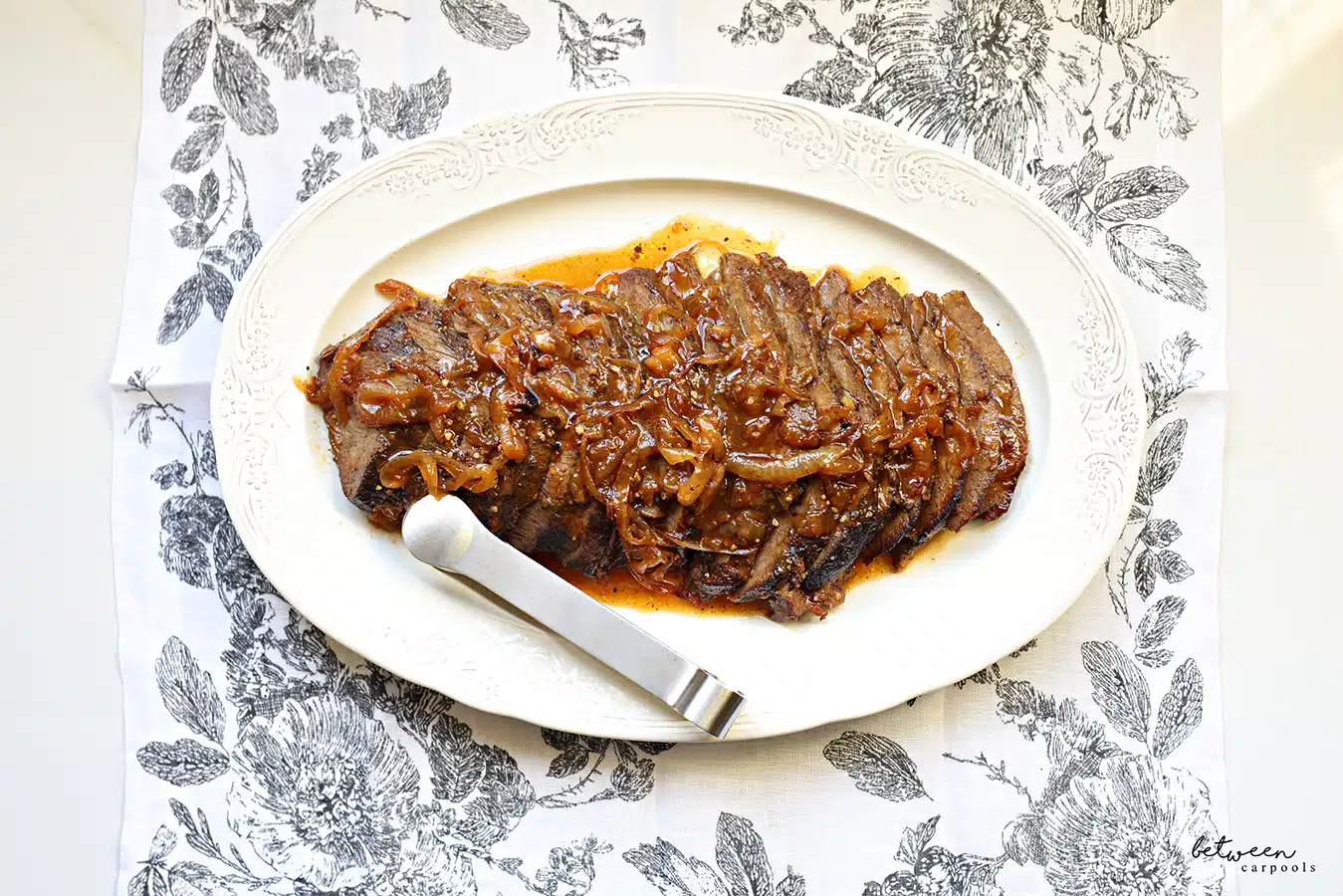 Ingredients
4 pounds 2nd cut beef brisket or French roast
2 tablespoons Montreal steak seasoning
2-3 tablespoons of oil
2 Spanish onions, sliced
1 tablespoon kosher salt
1 cup of beer
1 cup barbecue sauce
¼ cup apricot jam
Instructions
Rub Montreal Steak Seasoning onto breast.
Heat the oil in a large skillet. Add the breast and sear 6 to 10 minutes on each side. Remove and place in a 9×13 baking dish.
Add the sliced ​​onions to the skillet in which you seared the brisket. Season with salt and sauté for 15 minutes. Add the beer, barbecue sauce and apricot jam and cook until the mixture thickens into a sauce.
Meanwhile, preheat the oven to 350⁰F. Pour the sauce over the breast. Cover tightly with aluminum foil and bake for 3 hours.
Let cool, slice and reheat with the sauce (for easier slicing, slice cold).
3.5.3226
FOR EXCLUSIVE CONTENT AND A LOOK BEHIND THE SCENES, BE SURE TO JOIN OUR WHATSAPP STATUS HERE.